WELCOME TO ALL SAINTS' ANGLICAN PARISH
CREATIVE WORD
Creative Word will take place on Friday 9 June at The Rectory beginning at 7 o'clock p.m. All are welcome!
---
All Saints' Anglican Church is a caring church family that worships God in reverence and wonder. We serve God and our neighbours through music, liturgy, support, and outreach.
Our church family is:
Outreaching
Loving
Welcoming
Approachable

Inclusive
Faithful
Worshipful
Generous

Friendly
Supportive
Genuine
Musical
All Saints' is caring, generous, inclusive, and appreciative.
---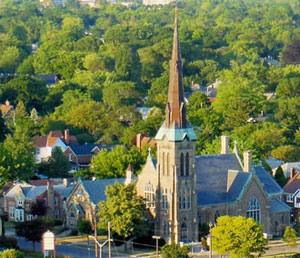 Our Sarnia Location
Bulletin: Jun 4 Holy Eucharist BCP

8 & 10 am Services
Announcements: Jun 4
Many thanks are offered to Sandy and Carol for hosting this wonderful event: Truly this was a gift from the heart!
In addition to a vast assortment of fancy sandwiches, scones, clotted cream and other treats, there were these two wonderfully rich celebratory cakes!
---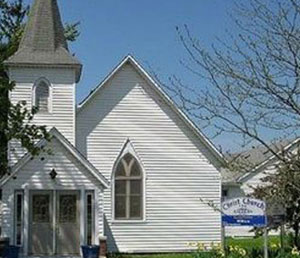 Our Former Corunna Location
Our Corunna site was deconsecrated by the Rt Rev'd Todd Townshend on 11 April 2023 and, consequently, is no longer in use.
---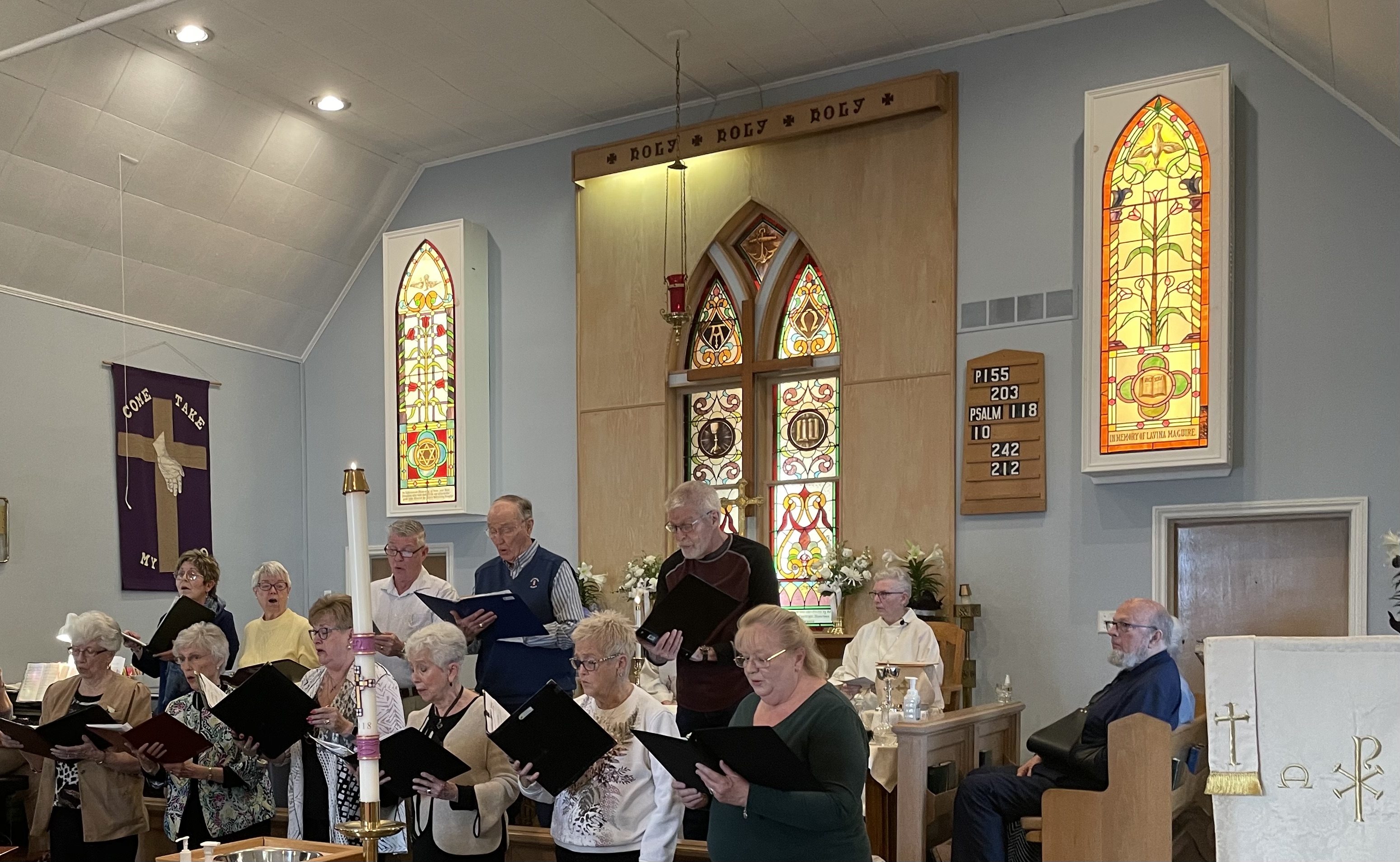 The choir singing a hymn during our last service, which was Easter Sunday.
---
---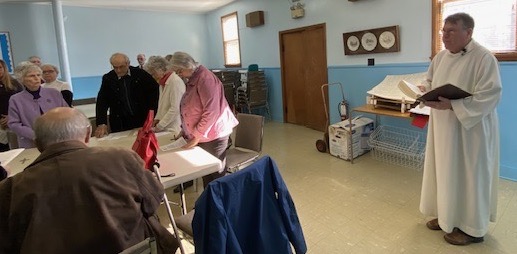 Beginning our last Palm Sunday service
---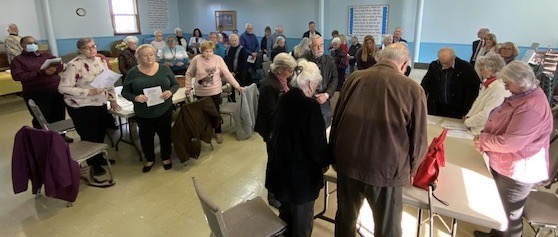 Moments before heading outside to parade into the church for the service
---
Detail from a window in our former Corunna site
The Five Marks of Mission, developed by the Anglican Consultative Council and adopted by the General Convention in 2009, are:
To proclaim the Good News of the Kingdom.
To teach, baptize and nurture new believers.
To respond to human need by loving service.
To seek to transform unjust structures of society.
To strive to safeguard the integrity of creation and sustain and renew the life of the earth.
We at All Saints' Parish strive to integrate the Five Marks of Mission in all areas of our parish life.
---
Jane Hunter, 1978, pinxit
---
Our church is located at the intersection of Vidal Street North and Charlotte Street in Sarnia. This is a large, High Victorian structure that is treasured. 
We are a caring church family worshipping God in reverence and wonder. We serve God and our neighbours through music, liturgy, support, and outreach.
We are an open, caring, vibrant parish that delights in the Lord. We support our community through ministry and outreach to bless all people, drawing them to the unconditional love of God.
Our Sunday energy is focused on our worship services at 8:00 a.m., which is a said service, and at 10:00 a.m., which is a choral service. We enjoy fellowship during our coffee hour the latter service. Our worship is directed towards learning to know and be aware of God's love, which is available to us through Jesus Christ's sacrifice at Calvary, and God's acceptance of His sacrifice for us by raising him from the dead.
Our day-to-day energy is focused on activities that provide opportunities for parishioners and outside friends to increase our bonding in God's love through work and play together through such activities as Bible study, a walking club, biweekly bridge games, card and board games, and workshops on topics such as digital photography and how-to-use-your-cellphone.
The All Saints' Parish family warmly invites you to join us for worship!