Welcome to All Saints Anglican Parish
All Saints' Anglican Church is a caring church family that worships God in reverence and wonder. We serve God and our neighbours through music, liturgy, support, and outreach.
Our church family is:
Outreaching
Loving
Welcoming
Approachable
Inclusive
Faithful

Worshipful
Generous
Friendly
Supportive
Genuine
Musical
All Saints' is caring, generous, inclusive, and appreciative.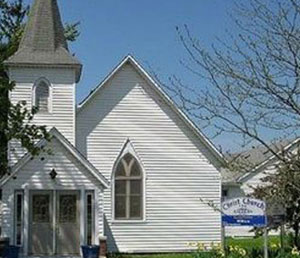 Our Corunna Location
Sunday: Bulletins, C – Dec 10, Holy Eucharist BAS,  Announcements  & Calendar
9:30 am  Worship Service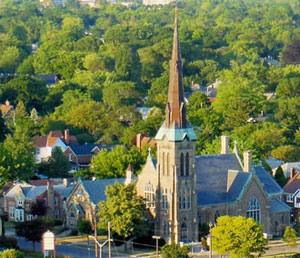 Our Sarnia Location
Sunday: Dec 10, 8 am Holy Eucharist BCP, 10:30 am Holy Eucharist BAS,  Announcements & Calendar
8:00 am Worship Service
10:30 am Worship Service in Corunna
We are a parish with two worship locations: one in Sarnia and one in Corunna. Our location in Sarnia, which is a Victorian structure, is located at the intersection of North Vidal and Charlotte. Our location in Corunna, which is an historic, white clapboard building, is at the intersection of Lyndoch and Hill. Both of our locations are well-loved and treasured.
We are a caring church family worshipping God in reverence and wonder. We serve God and our neighbours through music, liturgy, support, and outreach.
We are an open, caring, vibrant parish that delights in the Lord. We support our community through ministry and outreach to bless all people, drawing them to the unconditional love of God.
Our Sunday energy is focused on our worship services at 8:00 a.m. in Sarnia, which is a said service, and at 10:30 a.m. in Sarnia and 9:30 in Corunna, both of which are choral services. We enjoy fellowship during our coffee hour after both later services. Our worship is directed towards learning to know and be aware of God's love, which is available to us through Jesus Christ's sacrifice at Calvary, and God's acceptance of His sacrifice for us by raising him from the dead. On special Sundays and from time to time, we worship together at one or the other site.
Our day-to-day energy is focused on activities that provide opportunities for the parish and outside friends to increase our bonding in God's love through work and play together through such activities as Bible study, a walking club, biweekly bridge games, card and board games, and workshops on topics such as digital photography and how-to-use-your-cellphone.
The All Saints' family warmly invites you to join us for worship!